" Eating beignets and drinking cafe au lait at Cafe Du Monde has to be on the list of top places to see.
— Great places to see in New Orleans by
NOLA Mommy
.
As members of the Audubon Zoo, we go their often. If the weather is nice and we're looking for an outdoor activity we enjoy spending our day watching the animals, riding the train, and participating in the many activities provided by the zoo.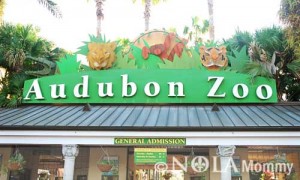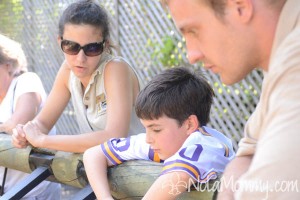 - Excerpted from NOLA Mommy.
With Halloween just around the corner, take your little one to the French Market to pick out your pumpkin.
                - More great sights in New Orleans by Crawfish Tales.
It's amazing the volume of water that flows through the Mississippi! The currents are fast and it's actually pretty deep.  One day, we will take a trip on what my daughter calls "the Tom Sayer boat."
        - Excerpted from Super Glue Mom.
If you are not the walking type, a carriage ride can show you the French Quarter or the Garden District in style.
       - Great sights of New Orleans by Super Glue Mom.
 All of the sights here in New Orleans are a feast for the eyes!  My sight is truly something I want to protect for many years to come as well as the sight of my children. 
          - Excerpted from The Not-So-Blog's Experimental Mommy.
The kids love our state of the art Aquarium of the Americas and we love it because it is air conditioned for those sweltering summer days.
A cherished sight of my hometown is Tastee Donuts! I have plenty of great childhood memories of my dad bringing me there.
       - Check out more sights of your life by Closet of Free Samples.
" I love sharing the places of my childhood Chicago with my children and seeing the wonder and excitement in their eyes.